Expert Positioning and Online PR Like You Have Never Seen it Before-This
Puppy is Expected to Go Viral & Make You Loads Of Commission!
$1,999 product that includes SIX A-list article placements.


30% commissions.


Split tested copy from 3 of the best in the business.

Mark your calendars because you do not want to miss the launch of the most respected online PR expert in the business. What she does is revolutionary…

You will never have seen anything like what this 17-year online PR veteran is bringing to your customers!

An Author or Expert Personality's Fondest Wishes Realized

She has developed the only actual online PR positioning formulae anyone has ever seen. Her integrated multi-platform process for positioning everything from HuffPo bylines to Today Show appearances and everything in between is unlike anything you have seen before.

Based on her extensive, 17-years of testing, she can now help an author or speaker pinpoint his exclusive super-sub-niche in only a few minutes, distill it down to as little as a six word pitch…



Launch Schedule:
Launch day: 27th October
Pre-Launch starts Tuesday 20th October
Click above to Join and Access Your JV Account!
Read On To Discover Why This Is The Most Important Launch You Can Promote This Year.

Navigation


Firstly; Thank you for joining this program. We have everything you need for you to successfully promote this amazing product right here on this page. If you find you need any further assistance please do not hesitate to contact our affiliate manager at:




The launch is scheduled to run for a minimum of 14 mailing days, starting on 20th October with our prelaunch Bonanza of giveaways that will have your subscribers drooling for more and bursting with excitement leading up to when we open the doors to sales at 9 AM Est on Tuesday 27th October.

During the Prelaunch there 6 emails that we strongly urge you to send to maximise your sales potential come launch day. The dates of these mails are:

Tuesday 20th October
Wednesday 21st October
Thursday 22nd October
Friday 23rd October
Sunday 25th October
Monday 26th October

More materials will be added each day during the official launch and at the end for those that want to mail for a longer time.

Important: We have tested the sales process and are confident that this particular launch will make your bank manager proud, so use every spare mailing opportunity to convert those leads into the "Cash Geyer" sales every affiliate wants.



ABOUT THE LAUNCH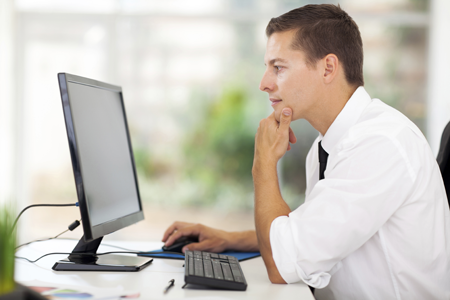 Hundreds of man hours have gone into producing this amazing product which will be irresistible to your subscribers and have them eager come launch day to say "Yes I have a credit card" and "Yes I want in!"

This is your chance to promote this truly spectacular Product and earn highly profitable commissions.

Then, while they are hot and eager, they get the chance to buy a truly unmissable product for $247, itself valued at close to $2997 alone. This chance of missing out will be just too great and they are virtually guaranteed to be interested in snapping this up as it hits them.

Let me tell you why this launch is so exciting.

Annie is bringing to the party what may indeed be the most comprehensive formula to calculate market share targets ever developed for Expert PR. To be able to know, with 100% certainty, how big your demographic is, and how to position yourself to exploit a super-sub-niche is catnip to the Expert Author crowd. Streamlining their time to print, and upping their content exposure by an average of 100-fold!


The proprietary information includes a complete formulaic breakdown of PDM: Precise Demographic Marketing.


The proprietary information includes a complete formulaic breakdown of PDM: Precise Demographic Marketing.


She has been completely obsessed with how to create a concrete system to help experts position and brand themselves…


And her now-perfected system is proven to increase an expert's online exposure by AN AVERAGE of 100-fold. No, that's not a misprint. Her systems increase an expert's online presence, not "As much as" and not "100%," but an average of 100 times what they previously received!

You do not want to miss this one. Annie's going to rock the PR world to its foundation!
Dates: Launch: Tuesday October 27.
Pre-launch starts October 20th.
This is a fully interactive program that includes live online content as well as online quizzes, templates, a comprehensive workbook, and so much more.


She's also giving away two full scholarships to her exclusive program!


Exclusive membership includes newly integrated fully interactive software that allows the members to upload content for review, and even for expert placement.


Could be the easiest money you make this year.

A lot of time, a lot of money, and all of Annie's well-earned expertise went into the development of Just Press Grow.

Being able to garner 100 times the exposure of every other so-called expert out there could be the difference between your own lam-o blog, and becoming the next Oprah.

You will be offering your subscribers something proven to work. Annie's taken obscure but talented experts from nowhere and catapulted them onto the national stage… She's also taken established experts, like Dr. Laura, to the next level…


We will supply you with all the split tested emails and pages.


Banner ads and anything else you need to make sales.


All you have to do is send out the emails and watch the commissions roll in.

You can count on a very high conversion and low refunds.

Dates: Launch: Tuesday October 27.
Pre-launch starts October 20th.


$1,999 product that includes SIX A-list article placements.


30% commissions.


Split tested copy from 3 of the best in the business.


This is the launch the online world has waited for. The one that can fill your bank account fast and with very little work on your part.

There will be huge commissions and all with minimal effort on your part. This will be the blockbuster Expert PR launch of the year!

Here's why you will want to be a part of this:


The value of the product is such that it could be sold for over $5000


With this digital product customers will get to interact with Annie Leedom and her team in her comunity where they interact with customers and also hold frequent webinars, with regular lessons.


Affiliate and client support is unparalleled as with all our launches. We have 24/7 trader support.


You will earn serious commission on every sale you make.
Meet Annie
Annie Leedom is a graduate of San Jose State University's School of Journalism. Annie began her professional career in sales and marketing working with Fortune 500 companies including ADVO Systems, General Mills, and Purina Mills. After more than 12 years in a successful career in sales and marketing, Annie's interests shifted when she became the mother of two daughters.

Her passion for Parenting, Child Psychology and Journalism led her to develop her current expertise in working with authors, experts, and products to develop their Internet Publicity campaigns. Utilizing her skills and a growing list of clients, Annie formed This product Publicity in 1999. As the Founder of This product Publicity, Annie provides content for many content channels of the Internet, including Parenting, Spirituality, Business, Health, Relationships, and General Interest.

This product specializes in developing brand awareness and long-term partnerships between its clients and website editors. This allows This product to remain a unique and effective solution for individual and corporations who wish to develop a prominent online presence and increase their brand awareness.

Annie has strategically influenced and developed the online expert campaigns for many well-known authors including Dr. Laura Schlesinger, Dr. Michele Borba, Joan Borysenko, and Academy Award Nominee Diane Ladd. She also specializes in helping authors who are not prominently known by creating a national online platform for their work. Working as a passionate advocate on behalf of her clients, Annie creates results that have become a trademark of This product Publicity.

Annie has been quoted in national online and print publications, including Parents, Parenting Magazine, Christian Science Monitor, Redbook, and Nick Jr. Magazines, and has been a guest on National Public Radio and Neil Cavuto.

Annie is also the Founder and Editor-in-Chief of Parentingbookmark.com, an international parenting website reaching hundreds of thousands of visitors monthly to promote, educate and inform on issues of character education.


The product will be first class all the way. That's because she has the rare gift of being able to teach people in a meaningful and purposeful way. And they get results.

Your own mission is simple: to get the leads to our page each day … then sit back and watch as hour after hour, day after day rom launch day the sales come streaming in.

We have the best copywriters on the planet preparing the best front end sales marketing material possible for this product, and it doesn't stop there…

Once the lead is captured, our full assault back end return path marketing arm gets flexed to the max assuring a constant source of follow ups to maximise returns and squeeze even more sales from every subscriber.

You get to reap the benefits every step of the way!



COMMISSIONS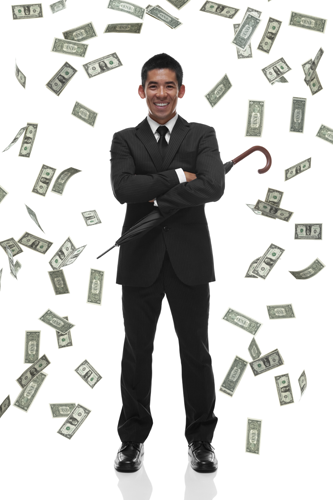 Please always check your links before sending emails on any day.



How commissions are calculated


The Product will retail at $1999.

Your Commission on each sale is a gross 30% per sale!

Our own tests reveal that you can expect an optin conversion rate as high as 64% on the front end, and as much as a 10% uptake on the upsell - either immediately or over a 30 day follow up period by Annie- (depending on the quality of your list and your relationship with your list this figure may of course be much higher). We suggest especially leads from the following countries could maximise your returns for any campaigns you might run: U.S.A, Canada, U.K., Australia, New Zealand, Singapore, South Africa.

Breakdown of what this means for you:

We've found that on the upper scale with a responsive list you can expect, with this product and price appealing especially to the more "high-end" customer, at least a $7 Dollar and higher EPC.

Expect the EPC's to climb even higher as we follow up with all leads that didn't buy at the get go!

This product is backed by a world class support team and clients will be able to interact 24/7 with our team of experts and Annie via Skype, email live chat and phone, ensuring that refunds are kept to a minimum.

We don't expect refunds to exceed 5% so that you can confidently promote a great product knowing that your clients, and your bottom line, are also well looked after!



EMAIL SWIPES


All mails can be set to go out at 9am Est sharp on the day.

ALL MAILS, YOUR INDIVIDUAL PROMOTIONAL LINKS, COMMISSIONS Etc WILL BE ACCESSIBLE TO YOU INSIDE YOUR JV AREA ONCE YOU REGISTER BY CLICKING THE "Yes I Want In" YELLOW BUTTON AT THE TOP OF THIS PAGE.

The referral link you will use can be found inside the infusionsoft JV Area

Your link will be:

https://wt159.isrefer.com/go/SLPR01/XXXXX/

You must replace XXXXXX With your actual ID that
you were assigned when you joined our affiliate promotion

Mails will also be added to this page for your convenience though you will also be able to access the JV member's area to access the same prepared email with your actual link accessible to you only once you join to promote.

Swipes are prepared by world renowned copyrighters and are also Split tested internally for your benefit and will be made available 24 hours before the start of the launch and each successive day thereafter.

Each day clients will be sent to a landing page after opting in. If they have opted in before they will not need to optin a second time.

Subscribers will only be asked once to complete their basic details. After that, they will get direct access to the relevant pages on subsequent mailers.

If you have promoted any of our other products, you will know why everyone is so excited to get a shot at an amazing product! You need not worry about changing your links as the link will remain the same link that you use each day. (If links do change we will update this page and inform you accordingly)

Please see the Promo swipe mails in HTML and Text Format. There will be more than 1 choice of each or each day.

Page previews for each day will also be available below, for details of what subscribers will be shown each day. You need only Click on the links for the Previews and Promos to open in a new window.

All material for Emails and Previews will be made available on this page at least 24 hours before each scheduled mailing, so please do check back regularly during the launch.

Tip: where appropriate personalise your mails for your particular lists for maximum effect and remember to sign off with your desired signature. Always test your mails and links before broadcasting.

Also

Try mailing EVERY mail in the sequence as it has been designed and tested for maximum conversions and sales.

Emails and Previews:

Click Here To See Launch Day Mails

Prelaunch Day 1; 9am Est: Tuesday 20th October

To see Optin page preview (Coming Soon)

To see Landing page preview (Coming Soon)

Subject 1:
Subject 2:


| | |
| --- | --- |
| HTML Version 1 (Coming Soon) | HTML Version 2 (Coming Soon) |


Text 1



Text 2



Prelaunch Day 2; 9am Est: Wednesday 21th October

To see Optin page preview (Coming Soon)

To see Landing page preview (Coming Soon)

Subject 1:
Subject 2:


| | |
| --- | --- |
| HTML Version 1 (Coming Soon) | HTML Version 2 (Coming Soon) |


Text 1



Text 2



Prelaunch Day 3; 9am Est: Thursday 22th October

To see Optin page preview (Coming Soon)

To see Landing page preview (Coming Soon)

Subject 1:
Subject 2:


| | |
| --- | --- |
| HTML Version 1 (Coming Soon) | HTML Version 2 (Coming Soon) |


Text 1



Text 2



Prelaunch Day 4; 9am Est: Friday 23rd October

To see Optin page preview (Coming Soon)

To see Landing page preview (Coming Soon)

Subject 1:
Subject 2:


| | |
| --- | --- |
| HTML Version 1 (Coming Soon) | HTML Version 2 (Coming Soon) |


Text 1



Text 2



Prelaunch Day 5; 9am Est: Sunday 25th October

To see Optin page preview (Coming Soon)

To see Landing page preview (Coming Soon)

Subject 1:
Subject 2:


| | |
| --- | --- |
| HTML Version 1 (Coming Soon) | HTML Version 2 (Coming Soon) |


Text 1



Text 2



Prelaunch Day 6; 9am Est: Monday 26th October

To see Optin page preview (Coming Soon)

To see Landing page preview (Coming Soon)

Subject 1:
Subject 2:


| | |
| --- | --- |
| HTML Version 1 (Coming Soon) | HTML Version 2 (Coming Soon) |


Text 1



Text 2



Launch Day: 9am Est Tuesday 27th October:

** Please note there are 2 emails to send today. (the second being optional but recommended)

To see Sales Page preview (Coming Soon)

Subject 1:
Subject 2:


| | |
| --- | --- |
| HTML Version 1 (Coming Soon) | HTML Version 2 (Coming Soon) |


Text 1



Text 2



Email 2 send after Email 1 at 1pm Est Sharp! To see Sales Page preview (Coming Soon)

Subject 1:
Subject 2:


| | |
| --- | --- |
| HTML Version 1 (Coming Soon) | HTML Version 2 (Coming Soon) |


Text 1



Text 2



Post Launch Day 1; 9am Est; Wednesday 28th October

To see Sales Page preview (Coming Soon)

Subject 1:
Subject 2:


| | |
| --- | --- |
| HTML Version 1 (Coming Soon) | HTML Version 2 (Coming Soon) |


Text 1



Text 2



Post Launch Day 2; 9am Est; Thursday 29th October

To see Sales Page preview (Coming Soon)

Subject 1:
Subject 2:


| | |
| --- | --- |
| HTML Version 1 (Coming Soon) | HTML Version 2 (Coming Soon) |


Text 1



Text 2



Post Launch Day 3; 9am Est; Friday 30th October

To see Sales Page preview (Coming Soon)

Subject 1:
Subject 2:


| | |
| --- | --- |
| HTML Version 1 (Coming Soon) | HTML Version 2 (Coming Soon) |


Text 1



Text 2



Post Launch Day 4; 9am Est; Sunday 1st November

To see Sales Page preview (Coming Soon)

Subject 1:
Subject 2:


| | |
| --- | --- |
| HTML Version 1 (Coming Soon) | HTML Version 2 (Coming Soon) |


Text 1



Text 2



Post Launch Day 5; 9am Est; Monday 2nd November

To see Sales Page preview (Coming Soon)

Subject 1:
Subject 2:


| | |
| --- | --- |
| HTML Version 1 (Coming Soon) | HTML Version 2 (Coming Soon) |


Text 1



Text 2



Post Launch Day 6; 9am Est; Tuesday 3rd November

To see Sales Page preview (Coming Soon)

Subject 1:
Subject 2:


| | |
| --- | --- |
| HTML Version 1 (Coming Soon) | HTML Version 2 (Coming Soon) |


Text 1



Text 2



NB: For Promotional Banners please see further below on this page.



KEYWORDS


PPC / Media Buys / PPV: If you have a marketing budget, a great way to direct quick and targeted traffic is to use PPC, Media Buys, or PPV. Essentially find a website targeting Options traders or investors that will allow you to post a banner or link with your affiliate link or landing page directing to Trading Trader.

Just email our affiliate manager at support@alaziac.com for a list of the best converting keywords.



REFERRAL PROGRAM


Each affiliate that you refer will be signed up on a special link that will be created for you that you can forward to each of your affiliate prospects, a simple way to boost your revenue and leverage your relationship with your own affiliates. More detail can be found in the JV Member's area.

Provide them with a top notch product with unbeatable support and excellent commission potential with guaranteed payments from a company with a super low refund rate and unparalleled client support. To participate simple contact our affiliate manager at the details provided below.



BANNERS

The referral link you will use can be found inside the infusionsoft JV Area

Your link will be:

https://wt159.isrefer.com/go/SLPR01/XXXXX/

You must replace XXXXXX With your actual ID that
you were assigned when you joined our affiliate promotion







160x300

Banner No: 1


Banner No: 2
---
300x250
Banner No: 3
Banner No: 4
---
486x60
Banner No: 5
Banner No: 6
---
728x90
Banner No: 7
Banner No: 8
---
430x100
Banner No: 9
Banner No: 10







AFFILIATE SUPPORT/CONTACT US


Should you at any stage have any questions or need assistance in any way please don't hesitate to contact the affiliate manager at the email address and Skype name below:



Skype: affiliates.oldtree